DELIVERY AND RATES
DELIVERY IN 12 HOURS MAXIMUM
CLEANED AND "GROSS" RECORDING OF MY VOICE
Format : mp3, Wav., Aiff, 44 khZ, 48 khZ…
Mono/stéréo
sending by mail, WeTransfer, FTP…
PRICES AND QUOTE ON REQUEST
HOME STUDIO
To ensure quality production and on-time delivery, I have a professional recording booth.
I guarantee an express delivery of my voice over on all your projects "raw" in 12h for small projects not exceeding 4 pages.
Specially designed for high quality voice recording, my home recording studio is equipped with professional audio equipment.
I also move in a outdoors studio, depending on your needs.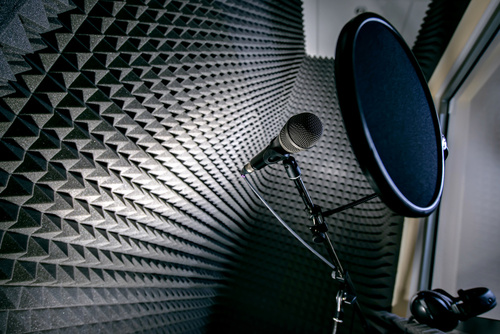 Equipment
Speak booth
Micro neumann TLM 103
Mac
Logic Pro X
RME Fireface UC Sound Card
Beyerdynamic DT 770 Pro Headphones
Production and delivery conditions
To remove interference, I use a voice booth with acoustic foam, a microphone TLM 103 recognized for its quality and ability to remove interference, a sound card and a computer with pro audio software to process the raw voice.
For your particular requests, send your treatment instructions by email so that I edit and optimize the voice-over according to your expectations.